Pfeil Stedall & Sons
---
[ Follow Ups ] [ Post Followup ] [ WWWBoard Version 2.0 Test ]
---
Posted by Joe Lauher (129.49.51.237) on July 14, 2002 at 08:32:54: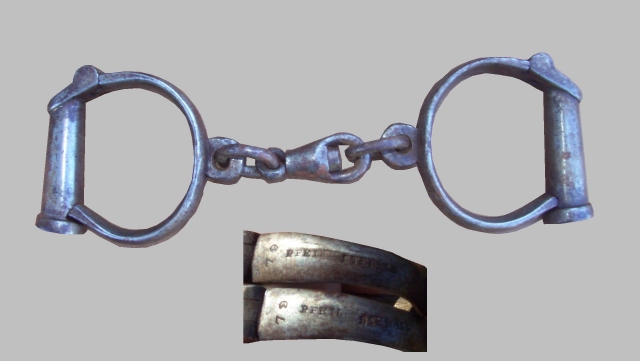 This is another new cuff. It is marked Pfeil Stedall & Sons. The only reference on the internet to Pfeil, Stedall & Sons is a very obscure reference to them building warehoused in a reprint of "MacMillan's Magazine" from 1879. I assume that they were some sort of retail firm.
Does anyone know anything more about these cuffs. Like
the Firman & Sons cuff in the previous listing these look pretty standard.
Joe


---
---