Firman & Sons Handcuffs
---
[ Follow Ups ] [ Post Followup ] [ WWWBoard Version 2.0 Test ]
---
Posted by Joe Lauher (129.49.51.237) on July 14, 2002 at 08:25:27: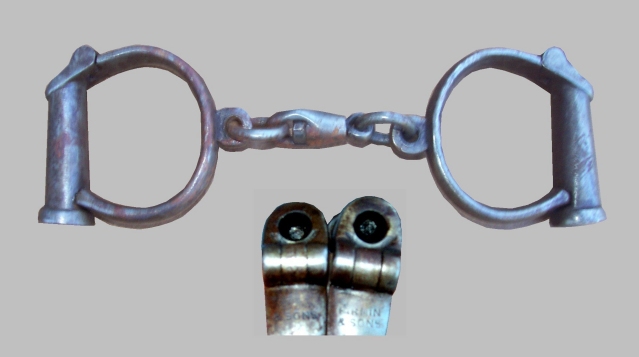 I just bought this interesting cuff. It has a manufacturer's mark "Firman & Sons." The only reference to Firman & Sons I can find on the internet is a listing of the company as a military supply house used by the Conferderacy during the American civil war.
Does anyone know anything more about these cuffs? I assume they were made by one of the standard companies and sold by Firman & Sons.
Joe

---
---